Webinar: Not Your Father's Flat Cable – Understanding Where & Why to Use – June 19

Title: Not Your Father's Flat Cable – Understanding Where & Why to Use
Date: Tuesday, June 19, 2018
Time: 11:30 AM Eastern Daylight Time
Duration: 1 hour
This presentation will begin on Tuesday, June 19, 2018 at 11:30 AM Eastern Daylight Time.

Audience members may arrive 15 minutes in advance of this time.
Flat cable is not simply round cable spread out. Learn about application challenges that can be solved with flat cable and the unique attributes of signal quality, weight, volume, flexibility, chemical and other environmental capabilities that flat cable brings to your toolbox. We'll show why flat cable exists, and how it contributes to more durable and reliable products.
Attending this webinar, you will learn:
What is new in, and about, flat cables today
Why use flat cables
Where the use of flat cables will deliver benefits
Technical differences between flat and round cables

Speakers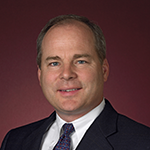 Howard Lind
President
Cicoil
Howard Lind has been the President and CEO of Cicoil since 2006. He has spent his entire career managing and building high-tech companies, that manufacture advanced, cutting-edge products for aerospace, medical, and automation markets. Prior to joining Cicoil, Howard was the President of Bayside Motion Group, which manufactures precision gearheads and linear motion systems. Howard grew Bayside from a small company with only $300,000 in sales, to a leading global automation company, with over $40 million in annual sales. Howard has an undergraduate degree from the University of Regina (Canada), and an MBA from Harvard Business School.

Mary Gannon
Moderator
Senior Editor, Design World